The JM Blogtrains unfortunately came to a grinding halt so I've decided to take part in a HUGE Blogtrain this month - over 100 designers participating! The name of this mega kit is Shine On! You can head over to
The Blog Train Blog
to see a preview of everyone's parts. I tried to put it here but couldn't get it to work. If I ever figure it out, I'll get that up for you!
Just a few things before we get to my part of this blogtrain. I've got a lot of exciting things coming up in March. I've got a new kit being released on the 21st. And I'm participating in several special events at Divine Digital. There will be some great freebies!!
I've also got a sale going on right now through March 18th. My baby boy is going to be 1 on March 4th. So in honor of that, everything in
my boutique
is $1 off! Happy Birthday to my sweet little Nolan! And here he is because I know you all love baby pictures, and I don't usually share things like that here on this blog.
And last but not least, here is my preview so you know what you are getting from me with the download links below it! Please enjoy and leave me a comment here on my blog since the link is a direct download link.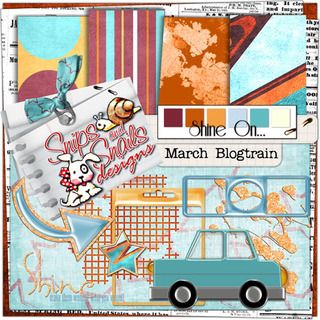 *Link Expired*
You should have just come from
KariQ Designs
.
Your next train stop is
Brandi Beaver
.
And should you get lost on your journey, you can always return to
The Blog Train Blog
for the list of all the designers participating!
And here is a LO from Gerri using my mini.