I am really excited today! My new kit, Picture Perfect, is the Divine Diva Deal at Divine Digital this week! So what does that mean? It means that you can get the kit this week for only $2! And I am also running a challenge over in the forums. If you buy Picture Perfect and scrap a LO with at least 75% of your LO being from Picture Perfect, I will give you the add-on for free! You can buy Picture Perfect HERE. And you can go participate in my challenge HERE. Here are the previews for Picture Perfect and the Add-On.
But I'm not done! There is still more! First, I have some LOs using Picture Perfect and the Add-On. The first is by me and the second and third are by the ever fabulous Jamie!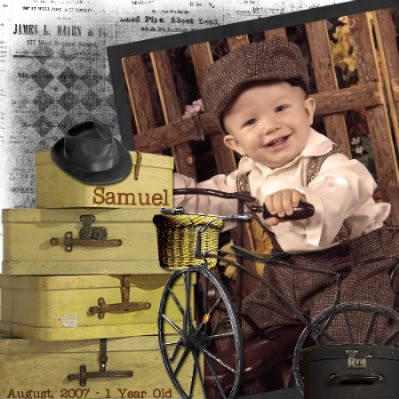 And...I've got a freebie for you! 2 Quickpages that coordinate with Picture Perfect. The download link is under the preview.
And finally, Jamie has a Quickpage freebie for you too. Here is the preview and you can go to her blog to download it. She should have it up sometime today or tomorrow for you so check back if it's not up yet!