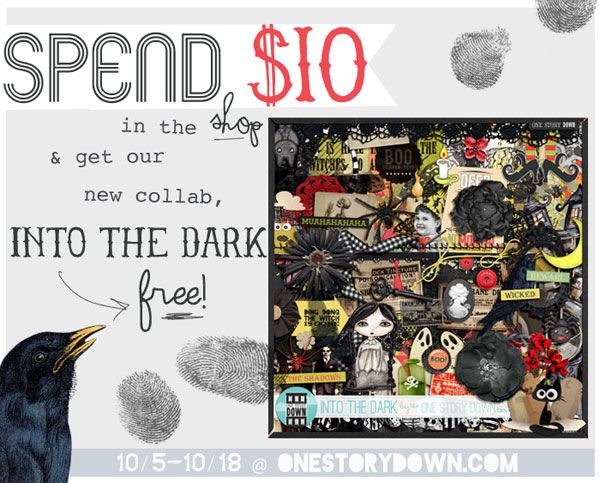 I'm also in the last days of my CT Call. Scroll down one post for the full info! You have through Monday to get your apps in! I have several spots available.
And now I have a freebie for you that coordinates with All Hallows Eve. Kim put together this freebie for you, it has a word art and a journal card. Enjoy!
Next week I will have a new collab with another OSD designer.........have you guessed yet?? OK, I'll just tell you, I'm collabing with the fabulous Bobbie from River Rose Designs! I'm super excited about the collection we have for you!